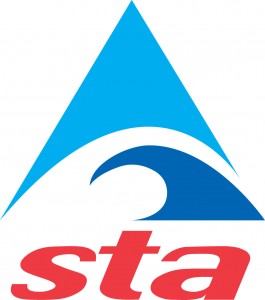 STA Level 2 Certificate in Swimming Teaching
Holders of the STA Level 2 Certificate in Swimming Teaching can teach, without supervision, pupils of all levels.
Pre-requisites
17 years of age or older.
Current membership of STA.
Hold the STA Level 1 Award in Pool Emergency Procedures or acceptable equivalent.
Hold the STA Level 2 Award in Swimming Teaching or acceptable equivalent.
Hold either the STA Safeguarding Children, Young People and Vulnerable Adults
certificate (available online at www.trainsta.co.uk) or acceptable equivalent.
Validity of Award
This qualification does not expire.
To remain as an STA-approved swimming teacher, and to receive the benefit of STA public liability insurance, holders of this qualification are required to:
Remain in membership of STA
Keep their knowledge and skills up-to-date with regular CPDs
Keep their pre-requisite lifesaving qualification in-date
Regularly update their DBS check
Length of Course

Course Contact Hours: 35 Hours
Pre-Course Assignments: 20-25 Hours
On-Course Assignments: 10 Hours
Total Course Hours: 70 Hours
Course Information

Units studied include:
Teaching swimming, lifesaving and survival techniques.
Understanding how to develop participants through coaching sport.
Understanding the fundamentals of coaching sport.
Assessment

Candidates must complete a portfolio and worksheet questions to the satisfaction of the course tutor as well as undertaking poolside teaching during the course.
There will also be an external assessment where candidate must:
Teach a 20 minute lesson to 6 pupils.
Complete a 45 question multiple choice paper with a unit pass mark of 11 out of 15 per unit.