STA Level 1 Safety Award for Teachers

Aim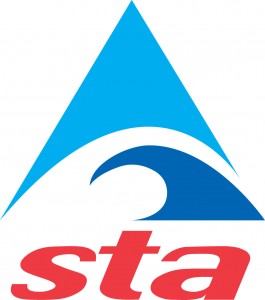 Holders of the STA Safety Award for Teachers are able to act as a rescuer, trained in pool rescue, adult, child and infant CPR techniques competent to deal with poolside emergencies in accordance with The HSE Publication Managing health and safety in swimming pools and British Standard BS EN 15288 swimming pools Part 2, safety requirements for operations. It will suit candidates who require a prerequisite lifesaving qualification for all STA swimming teaching courses.
Pre-requisites
14 years of age or older.
Be able to recover an object from the deepest part of the pool.
Be able to swim 25 metres (candidates who cannot swim 25 metres must be able to demonstrate the ability to wade, and effect a rescue, in a pool with a depth no greater than chest depth.
Validity of Award
2 years.
Length of Course
6 contact hours.
The Safety Award for Teachers Course covers:
Understanding the Pool Safety Operating Procedures
Knowing how and being able to administer basic life support in a swimming pool environment
Knowing how and being able to administer first aid in a swimming pool environment
Being able to perform basic rescue skills in a swimming pool environment
Knowing how to respond to a swimming pool emergency situation
Understanding the importance of recording, reporting and analysing swimming pool emergency situations
Aims of First Aid
Bleeding & Shock
Choking
Asthma & Hyperventilation
Assessment
The qualification is assessed as set out below:
Continual assessment by the course tutor.
Completion of the portfolio and worksheets to the satisfaction of the course tutor.
Demonstrating the ability to carry out various defined rescue activities in a safe, effective and prompt manner.
Demonstrating CPR and the preparatory actions and aftercare.
Revalidation
This qualification is revalidated by attending another 6 hour course.
---
Can't find the course you're looking for?
Send me the details of what you are looking daveperry@aquatictrainingcourses.com