Providing professional training courses for Swimming Teachers, Lifesavers
&

First Aiders
Swimming Teacher & Lifesaving Training Courses
Aquatic Training Courses is a London-based company providing a range of professional training courses for those wishing to become qualified as a Swimming Teacher, Lifesaver or Emergency First Aider. All qualifications are affiliated to the Swimming Teachers' Association (STA) – the world's largest swimming teaching and lifesaving organisation.
Aquatic Training Courses also works very closely with a number of swim schools/clubs, private health clubs and leisure centres throughout London. This unique partnership helps to create job opportunities with these organisations, after successful completion of training courses. Details of these organisations and the potential job opportunities they offer can be found by visiting the "Our Partners" section.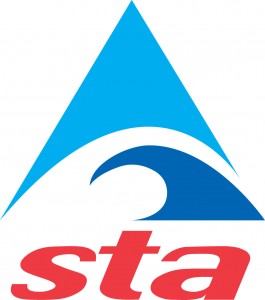 STA qualifications are recognised by many organisations including Sport England, SkillsActive, the Health & Safety Executive (HSE) and the National Educational Body (OFQUAL). STA qualifications are on the National Qualifications and Credit Framework as Level 1 to Level 4 qualifications and can also be found on the new Register of Aquatic Professionals (RAPs) which is operated by SkillsActive and has been developed in partnership with employers across the UK. For those seeking to work abroad as a Swimming Teacher, Lifesaver or First Aider, STA qualifications are also recognised by the International Federation of Swimming Teachers' Associations (IFSTA) and have been adopted by over 22 countries worldwide, including the USA, Australia and New Zealand.
Continuous Professional Development (CPD) Seminars are also provided to continually develop Swimming Teachers' skills and knowledge thus enhancing career progression. Most courses and seminars normally run during the school holidays and half terms but there are some courses during the academic school term and on weekends throughout the year.
So, whether you're looking to start an exciting and rewarding career as a Swimming Teacher or looking to upgrade your Level 1 to a Level 2 qualification, or to develop your skills or gain/renew a Lifesaving qualification, you'll find all the advice and help you need plus a range of courses to suit your needs at Aquatic Training Courses.